Explore Our Centers
2018 Outstanding Unit Award For Equity And Diversity Recipient
In November, the ISRDI was named the recipient of the 2018 Outstanding Unit Award for Equity and Diversity. The award is given by the Office for Equity and Diversity to honor exemplary campuses, colleges, departments, or units that demonstrate leadership in equity and diversity work.
Our Mission
To advance knowledge of human populations and institutions across time and space with a focus on health, well-being, economic and demographic behavior, and human-environment interactions.
Founding Principles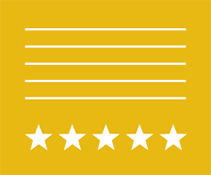 Innovation
Deliver innovative social science and population data and tools to researchers worldwide.

Exploration
Foster new interdisciplinary research projects and training opportunities.

Support
Provide exceptional services to support research projects and applications for external funding.

Technology
Maintain a cutting-edge technical environment for data analysis and data infrastructure development.